Explore
Opportunities
through exciting projects
Professional Opportunities
Husky provides experienced professionals with career opportunities across all of its business segments. As one of Canada's largest integrated energy companies, there are numerous opportunities for growth and development.
Engineering
Husky has engineering opportunities in: Upstream, Development, Reservoir, Process, Facility Design and Construction, Drilling, Completions, Operations, Technical Services, Environmental, Innovation Technology, Project Management, and Supply Chain Management groups.
Geosciences
Geologists and Geophysicists are an integral part of the organization. The majority of these opportunities fall within the Upstream business segment. There are additional opportunities on Project Management, Health, Safety and Environment teams.
Safety
Safety groups have a strong commitment to operational reliability and occupational and process safety, and to the communities in which Husky operates.
Finance and Accounting
As a fiscally responsible organization, Husky focuses on maintaining a strong balance sheet. The financial division is made up of Treasury, Budgeting, Investments, Economics, Auditing, Tax and Accounting.
Supply Chain Management and Procurement
Supply Chain Management and Procurement play a fundamental part in the execution of capital projects by providing subject matter expertise and developing tactical business networks. These professionals put an emphasis on strategic global sourcing, evaluation, negotiation, and selection, with a focus on cost-effectiveness.
Information Services
The Information Services department provides a core system for employees and works to develop complementary internal systems and identify business solutions.
Other Opportunities
Husky recruits other integral corporate functions such as:
Business Development
Communications
Corporate Responsibility
Environmental Operations
Human Resources
Land Management
Legal
Project Management
Sales and Marketing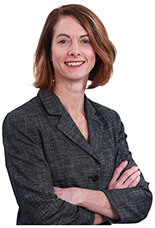 "In my current capacity as Operations Integrity Portfolio Manager, my main goal is to ensure alignment between corporate projects with respect to operational integrity implementation. It's satisfying to see something that I or my team has been involved in resulting in long term improvements. I am also the Chair of the Atlantic Region Women's Leadership Network, which has been a rewarding experience."
SueAnn Thistle
Manager, Operational Integrity
St. John's, NL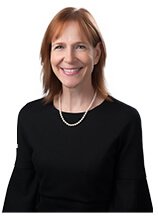 "I am proud to be Chief Geophysicist at Husky. Over the last 3 years, we have more than tripled the productivity of the acquisition of onshore seismic surveys, enhanced data quality and dropped overall costs through the application of game-changing seismic acquisition techniques. This is innovation at work, and at Husky, innovation is what sets us apart."
Elaine Honsberger
Chief Geophysicist
Calgary, AB
Notice
Beware of False Recruitment
Husky Energy's hiring process includes an interview with a Husky employee before any offer is made. Individuals selected for the formal hiring process will be contacted directly by Husky and an interview will be arranged.
Husky is aware that some job seekers receive false employment offers from individuals or organizations posing as Husky. These individuals or organizations posing as Husky may ask for money, ID, passport, or other personal contact information. Husky does not ask for this information from job seekers.
If you have any questions or concerns, please email hr.recruitment@huskyenergy.com.